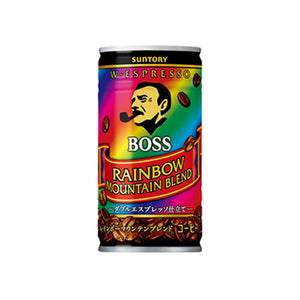 Since its launch in 1992, BOSS canned coffee has become a market favourite, enjoyed by a wide range of consumers.
Ready to drink and available in a wide range of varieties and styles, BOSS coffee drinks have something for every coffee drinker - from black and unsweetened to a host of options with varying amounts of milk and sugar. .


This version is BOSS Coffee's signature blend straight from Japan!
A small can of well-balanced aromatic coffee with milk and sugar, and a strong dose of caffeine, your ideal companion on the go. Guatemalan growing regions used in Rainbow Mountain Blend:
・ Acatenango Valley
・ Antigua Coffee
・Traditional Atitlan
・ Fraijanes Platter
・Highland Huehue
・ New East
・ Volcanic San Marcos
Ingredients:
Water, milk, coffee, sugar, skimmed milk powder, sodium casein, emulsifier [lecithin (E322)], flavouring, stabilizer [carrageenan (E407)].

List of allergens: milk

Storage:


Store in a cool, dry place. Avoid direct sunlight.

Product of Japan